Take a Virtual Tour of Ireland with Surfer
As vaccination rates increase and social distancing regulations relax , it is starting to feel like there is a light at the end of the tunnel to this pandemic. After 15 months of sitting in my apartment I cannot wait to travel further than to the kitchen for a snack. Personally, I have been daydreaming for the day international travel is declared as safe and the opportunity to see new corners of the world.
One place that has been calling my name is Ireland. I love the idea of sitting in a cozy pub with a cold beer after a day of strolling down cobblestone streets lined with rows of historical buildings. Or, maybe even spending a day hiking the unique geologic features that Ireland offers.
In 2021 when this blog was written, worldwide travel has not been classified as safe. But I have been scratching my travel itch by "touring" Ireland through Surfer. Hopefully by sharing these maps you too can feel inspired and take a "vacation" through Surfer to the places you have been daydreaming about visiting.
Hiking Skellig Michael with Surfer's 3D view and Fly-through
First stop, a hike around the striking island and UNESCO heritage site, Skellig Michael. Skellig Michael is a crag defined by its twin peaks that is home to a rare, well preserved Gaelic monastery as well as unique wildlife such as puffins and grey seals.
If you are a Star Wars fan, you may recognize Skellig Michael from a few scenes in the Star Wars movie Episode VII "The Force Awakens". AKA the home of the charming "Porgs" which are inspired by the real-life puffins inhabiting the island.
To simulate the views of Skellig Michael I'd take in hiking around the island, I am going to record a fly-through of the island from Surfer's 3D view. I found a great XYZ data file of the island from the Geological Survey of Ireland website. Which I was able to turn into a color relief map with a contour layer.
Once we have our 2D plot, Surfer is able to visualize the map in a 3D space using the 3D view feature. But, only exporting a still image of this model is not going to give us the full scope of the exposed sea cliff views this island can offer. You can see this data modeled in both 2D & 3D below.
For a more compelling view of the seascape we can record a fly through of our 3D model. Providing an unrivaled view of this breathtaking crag, no helicopter tour needed.
Alternatively, if you have access to PowerPoint or any other screen recording software you can directly screen record yourself panning around the model and save that in GIF format. This will create a smaller, easier to share file.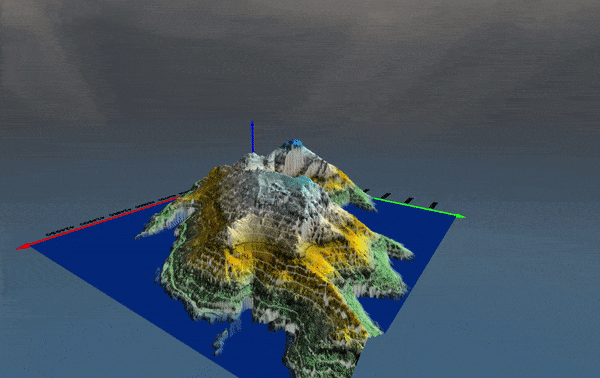 Both of these workflows are applicable to any XYZ dataset or grid file that you have and want to take a more dynamic look at within Surfer's 3D view.
Hunting for Ireland's Historical Buildings
After that thrilling flight off the Irish coast, I am ready for a change of pace. So lets' take a look at the historical architecture Ireland offers. I could google "Cool Old Buildings in Ireland" to decide where I should go sightsee or…. I could use Surfer and open access data to determine which areas have the highest density of nationally registered "Cool Old Buildings".
At the open Ireland government's open data site I found a dataset containing the coordinates of all the buildings and landmarks that the National Inventory of Architectural Heritage (NIAH) classifies as protected. These buildings are protected and monitored "… to conserve post-1700 architectural heritage of Ireland"
From that dataset I was able to create a Heat (or Density) map visualizing which counties in Ireland have the highest density of these protected historical buildings which you can see below.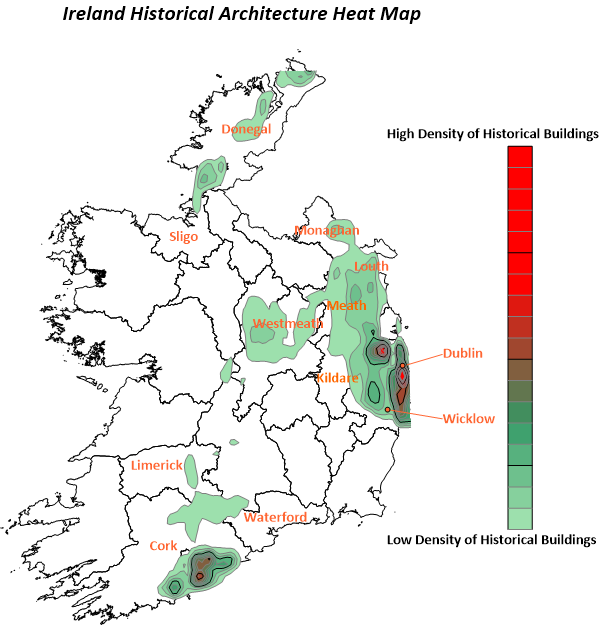 Density map illustrating which Ireland counties have the highest count of NIAH designated historical buildings.
Based on this data it appears that Dublin, Cork, or Wicklow counties would be the best places to visit so I can get my architecture fix. For reference here are some great pictures of the areas taken by a Golden Software employee during their visit to Ireland a few years ago.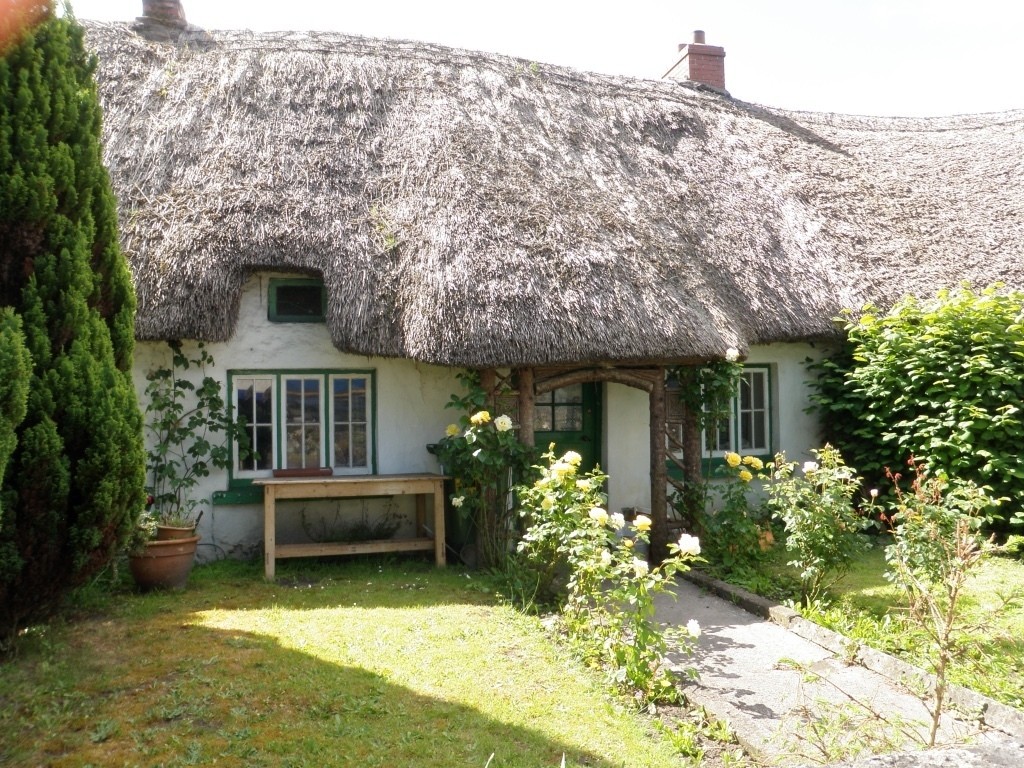 I hope that this blog provides some escapism as the world navigates its way out of the pandemic. Perhaps, it even sparks some ideas for new workflows you can include in your own projects. Safe travels through Surfer everyone!
"Contains Irish Public Sector Data (Geological Survey) licensed under a Creative Commons Attribution 4.0 International (CC BY 4.0) licence"