Create Meaningful Models with LiDAR in Surfer
LiDAR is a remote sensing method that allows scientists and mapping professionals to examine natural and manmade environments with accuracy, precision and flexibility through large point cloud datasets. Through this webinar, you will learn the best tricks for how to manage, visualize, and analyze your LiDAR data using Surfer.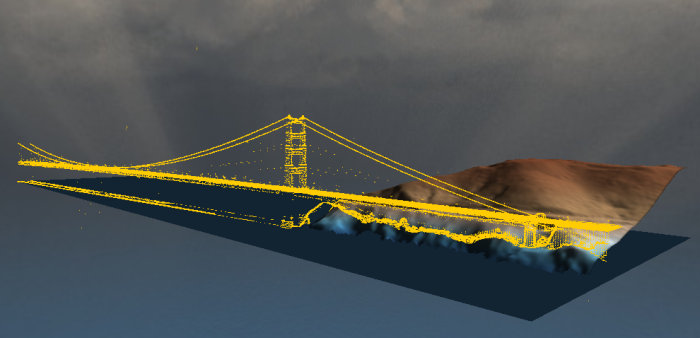 Join Customer Support Specialist, Rachel Krueger, for our next free webinar. She'll walk you through specific examples using Surfer's state-of-art LiDAR processing and visualization tools where you will learn the characteristics of this type of data.
This webinar specifically covers the following topics:
Viewing point clouds
Filtering data using classifications
Editing point clouds
Reclassifying point clouds
Creating surface models from LiDAR
Combining LiDAR data with different data types
Exporting your LiDAR models from the 3D View
Who is this webinar for?
Construction and Engineering
Environmental Services
Geospatial Analysts
Geoscientists
Hobbyist Map Makers
Surfer users of any skill level

Space is limited, so sign up for the session that works best for you today!
SESSION 1    |    Tuesday, February 22, 4-5 pm MT    |    REGISTER NOW

SESSION 2    |    Wednesday, February 23, 9-10 am MT    |    REGISTER NOW

An Insider's Guide to Creating Geologic Maps in Surfer
Geologic maps represent the distribution of different types of rock and surficial deposits, and geologic structures including faults and folds. These maps are the key to analyzing and solving problems faced by earth scientists, land-use planners, construction engineers and alike.

If you aren't using Surfer to enhance your geologic maps, then this webinar is for you! Join technical support specialist, Drew Dudley, for a step by step tutorial on where to find geologic maps, how to import the data, how to clip to the desired extent, and how to combine a geologic map with a raster grid to view the model in 3D.

This webinar will specifically cover the following topics:
Where to find free geologic maps online
Using Surfer's Download Online Maps feature to find even more free geologic maps
The best method to digitize faults to a vector base layer from an image or PDF
Using Surfer's Image Crop tool to extract a portion of a geologic map
How to georeference imagery
Combining geologic maps with elevation data to view in Surfer's 3D View window

Space is limited, so sign up for the session that works best for you today!
SESSION 1    |    Tuesday, March 15, 4-5 pm MT    |    REGISTER NOW

SESSION 2    |    Wednesday, March 16, 9-10 am MT    |    REGISTER NOW

Surfer New Feature Highlights
Modeling Thickness Variations 101 in Surfer
Dig Deep with Surfer Cross Sections
Gridding Explained: From Import to Map Presentation
Best New Features of Surfer
5 Ways to Refine your grids by Assigning NoData in Surfer