Evaluate Site Suitability with Surfer
The latest release of Surfer makes editing features in your maps easier than ever! There are many feature editing tools available in Surfer: including buffers, Thiessen Polygons, and combining islands/lakes, which allow you to take an input dataset and manipulate it into a diverse set of data outputs that can help you get an edge in your industry.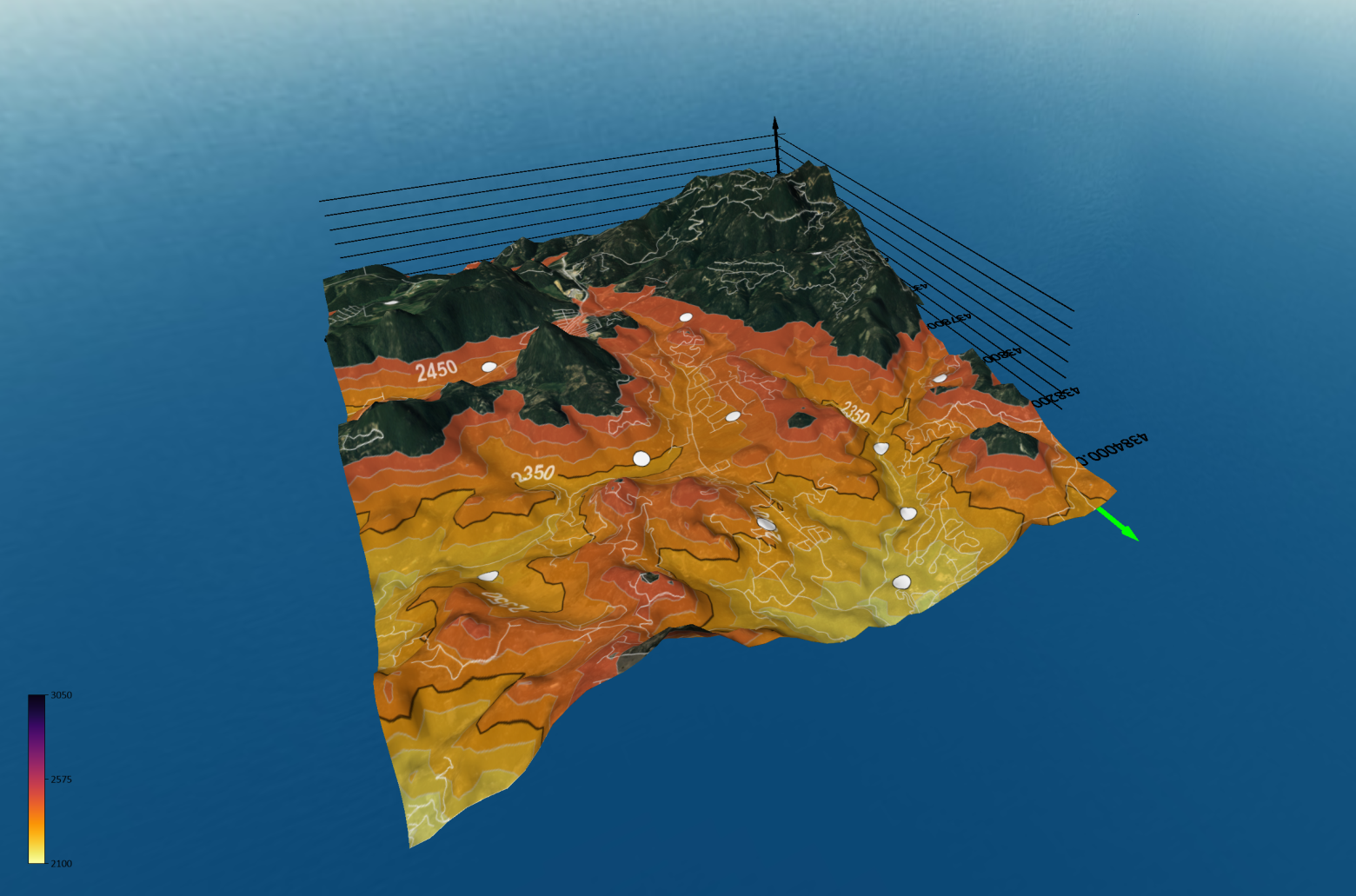 If you find yourself curious about how to use the various feature editing tools in Surfer and how they can help you modify your spatial data join Jake Stachewicz for this free webinar! We will go over how and why you might use the following features while we work together to create a Site Suitability Model.
This webinar will specifically cover:


Grid Math
Grid Calculus
Query
Attribute Table
Buffer
Thiessen Polygons
Space is limited, so register the session the works best for you below:
SESSION 1    |    Tuesday, January 19, 9-10 am MST    |    REGISTER NOW

SESSION 2    |    Wednesday, January 20, 4-5 pm MST    |    REGISTER NOW

Enhance your Workflow with Surfer's Latest Features
Surfer 20 is here - and with it comes many exciting new features and improvements! We've focused on adding optimizing features for batch processing and we included some exciting new features such a new map type, the ability to calculate volume or grid statistics within a collection of polygons, and many improvements in the 3D View.

Join Brittany Bodane for this free webinar and learn the ins and out of the latest and greatest in Surfer. Through this webinar we'll teach you how to improve your workflow's efficiency and bolster it with the newest features. This webinar will cover the following topics:
How to update Base map objects using a column from the Attribute Table
Calculating grid statistics and volume within a collection of polygons
How to create a Peaks and Depressions map and review the information in its report
Adding a color scale to the (now smoother than ever) 3d View
Space is limited, so register for the session that works best for you below:
SESSION 1    |    Tuesday, February 16, 4-5 pm MST    |    REGISTER NOW

SESSION 2    |    Wednesday, February 17, 9-10 am MST    |    REGISTER NOW

Analyze Streamflow Data Using Surfer's Grid Correlogram
Explore a hidden treasure of Surfer – the Grid Correlogram. Richard Koehler, owner and CEO of Visual Data Analytics, and product manager Drew Dudley will provide you with the necessary techniques to spot differences between naturally occurring variations and human-caused disturbances in streamflow data.

Through this webinar, you will learn how to extend the capabilities of Surfer for visualizing time-series data of historic streamflow autocorrelation. This is a qualitative analysis, where temporal autocorrelation is leveraged using real world streamflow cases explaining what is shown in a grid correlogram and its implication to water resources.
SESSION 1    |    Tuesday, March 16, 9-10 am MST    |    REGISTER NOW

SESSION 2    |    Wednesday, March 17, 4-5 pm MST    |    REGISTER NOW

Terrain Analysis with Surfer
Get the Most out of Surfer's Base Maps
Exploring Surfer's Latest Features
Strater Cross Section Crash Course
Create Detail-Packed Models with Lidar in Surfer
Create Dynamic Models from Scanned Maps in Surfer